Posted by Zach Shaw on Thu, Sep 29, 2011 at 12:30 pm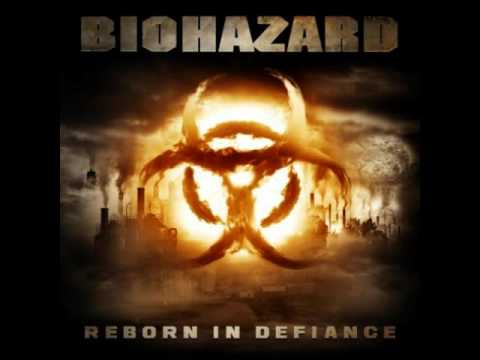 We've already gotten a taste of Biohazard's new album Reborn In Defiance thanks to Nuclear Blast Europe's Facebook stream of "Reborn" (which is no longer on FB but can be heard in this video). And while we wait for them to find a replacement for Evan Seinfeld (who has also been keeping himself busy musically as of late), the reactivated NYC hardcore metal group has given fans a special treat. Not only can they stream a new song off of their first album featuring in 18 years to feature the group's original lineup, but fans can also download it for free! Head over to Biohazard's Facebook page for your free download of a new song called "Vengeance Is Mine," or listen to it in the video above if you want to give it a test run before downloading.
The free download comes right around the same time Biohazard announced a major update regarding the new album. Originally, Reborn In Defiance was supposed to be released in Europe on September 26, while a U.S. release date remained unclear. Now, the band has confirmed that the album will come out around the world on January 20, 2012. The album will still be released via Nuclear Blast outside North America, while the band will announce their U.S. label home in the near future. The band will supposedly also be throwing a release party in NYC, with more details expected to be announced shortly as well.
[via Noisecreep and Frequency]