Posted by Zach Shaw on Mon, Jun 11, 2012 at 9:38 am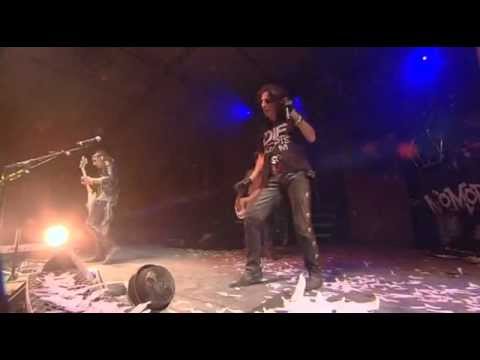 Fans who went to see Alice Cooper perform at Beau Rivage in Biloxi, Mississippi Friday night (June 8 ) got one hell of a surprise. Out of all the songs the shock rock legend chose to sing that night, he performed the title track from Lady Gaga's latest album Born This Way. On the one hand, Cooper has praised Gaga many times before, and even caught up with the pop singer backstage once. Plus, he has shared the stage with another pop sensation before. Still, we never expected to actually hear someone (let alone Alice Cooper) perform a rock rendition of "Born This Way." Funny, since a Judas Priest mash-up with her song "Judas" makes perfect sense to us. It may be becoming a staple in his live set, as he performed it the following night at Bonaroo as well, which is where the above footage comes from.
Watch fan filmed footage of Cooper performing Gaga's dance anthem in the video above.
Tags: Alice Cooper, Lady Gaga