Posted by Bram Teitelman on Fri, Jul 30, 2010 at 10:15 am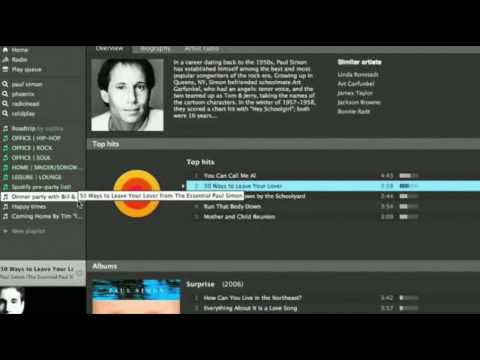 While internet radio company Pandora has been steadily gaining in popularity in the States, many European music fans have been getting their online music fix via Spotify. The service, which offers 8 million tracks, has been met with glowing reviews due to its interface, accessibility, and ease of use. Many music fans were looking forward to later this year, when the service was set to debut in the United States. Except now, that might not happen.  According to Billboard.biz, the company's negotiations with the major labels have broken down.
It's a familiar chorus for Spotify. They were initially supposed to launch in the States last year. At issue is the current European model of the service. Users can stream unlimited music for free under an ad-supported model. No other service currently offers that. Of course their goal is to get users to upgrade to the paid version, which has no ads and has easier mobile access. It seems like that model is going to have to change to get the majors to play ball with Spotify though, which has been valued at $250 million. According to Billboard, CEO Daniel Ek has moved to New York to close out the label negotiations. For the company to launch in the United States in 2010, like they've promised, will take some serious bargaining, but Billboard's sources claim that the company is open to short term deals that will allow a basic version of Spotify to launch by the end of the year that could evolve to match the wishes of the major labels.