Posted by Zach Shaw on Mon, Apr 16, 2012 at 10:48 am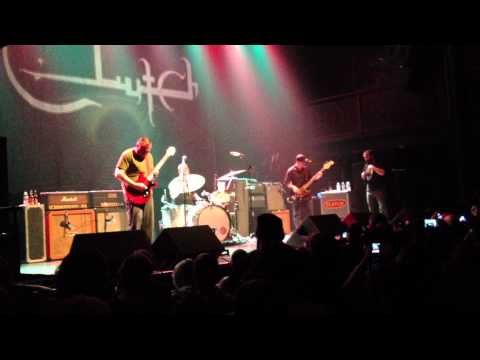 Clutch will be releasing a new song called "Pigtown Blues" as a picture 7" on June 19. However, the group has also been recently performing what appears to be another new song. Not much is known about this new tune, including what it's even called. However, as the fan filmed video above proves, the song sounds pretty damn awesome.
You can watch Clutch performing the new song in Norfolk, VA last week (April 10) in the video above. And remember, Clutch is currently on the road with Hellyeah, Kyng and MonstrO.
[via centaurilexicon by way of The PRP]
Tags: Clutch, WeatherMaker Music