Posted by Zach Shaw on Wed, Jul 20, 2011 at 5:38 pm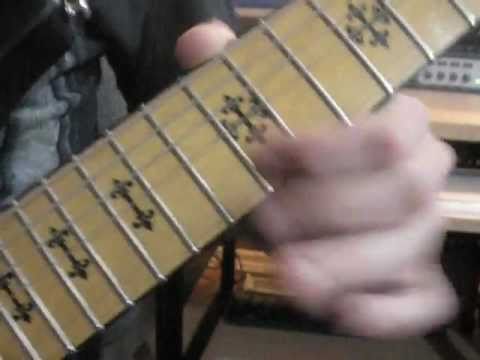 We had a hunch that Jeff Loomis' departure from Nevermore also meant that he was no longer in Sanctuary (singer Warrel Dane and bassist Jim Sheppard's pre-Nevermore group). While Dane confirmed this in a recent interview, it's been confirmed today that Shannon Sharp will be Sanctuary's new second guitarist. Sharp, who is one of the moderators at Metalguitarist.org, will be making his live debut with the band at the ProgPower USA XII festival, being held in Atlanta, GA from September 14-17.
While Sanctuary are prepping their first album since disbanding in 1991, Jeff Loomis is preparing to record a new solo album. Loomis will be heading into the studio on August 23 to record the follow up to 2008's Zero Order Phase.  Soilwork's Dirk Verbeuren will be playing drums on the album, while Christine Rhoades will be singing on select tracks. Century Media Records recently posted a teaser video of Loomis shredding, with the text "New Album Coming Soon" displayed at the end. You can watch the clip for yourself up top.
Tags: Century Media Records, Jeff Loomis, Jim Sheppard, Nevermore, Sancturary, Shannon Sharp, Warrel Dane