Posted by Zach Shaw on Tue, Jun 12, 2012 at 10:03 am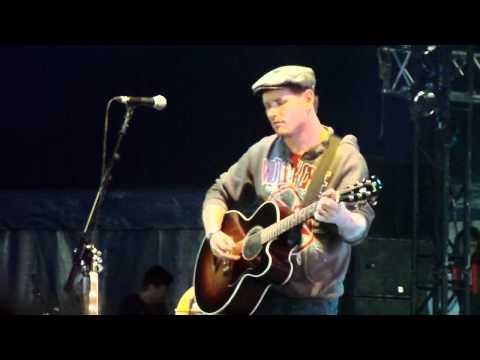 Just yesterday, frontman Corey Taylor revealed some major details about Stone Sour's new two part album The House of Gold and Bones. This past weekend, though, Taylor treated fans to an acoustic performance of a new song called "Taciturn" during appearances at the UK's Download Fesitval (June 9) and at Austria's Nova Rock Festival (June 10). It's unclear whether the song will appear on part 1 (due in October) or part 2 (due out early next year) of the new album, let alone exactly how the final version of the song differs from the acoustic performance. Regardless, fans of Stone Sour will enjoy "Taciturn" greatly.
You can watch fan filmed footage of Taylor performing an acoustic version of "Taciturn" at this past weekend's Download Festival above.
Tags: Corey Taylor, Roadrunner Records, Slipknot, Stone Sour