Posted by Zach Shaw on Thu, May 24, 2012 at 9:43 am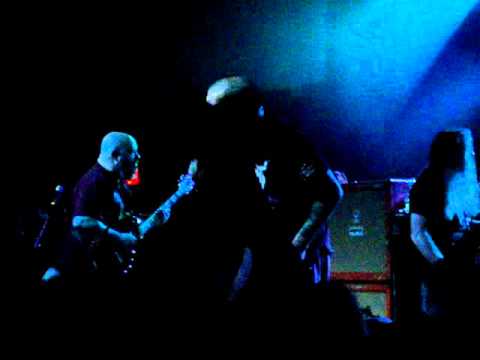 Guitarist Kirk Windstein promised that Down would perform new material from the first of four new EPs during their current mini-trek. And true to his word, the Nola sludge supergroup have done just that. And now fan filmed footage of Down performing a new song called "The Misfortune Teller" at The Orange Peel in Asheville, NC Monday night (May 21) has made its way online.
While the video's audio quality isn't the best, and even though Down have a little trouble remembering how the song goes half way through, "The Misfortune Teller" still have a killer groove and sick riffs. And if what Windstein says is true, then we could hear their new EP (supposedly titled Down IV) as soon as late Summer. Until that becomes confirmed though, watch Down perform "The Misfortune Teller" in the video above.
[footage via SeveredMartyr]
Tags: Down, Kirk Windstein, Philip Anselmo, The Orange Peel