Posted by Zach Shaw on Fri, Feb 24, 2012 at 1:41 pm
The Bat Out of Hell singer/father in-law of Scott Ian paid a visit to Metal Hammer Magazine's UK office yesterday. And as it turns out, Meat Loaf is a big fan of Slipknot. In fact, during his visit, the magazine filmed him claiming that Slipknot are a "metal Beethoven." Weird comparison? We'd say so, but it's pretty cool see Meat Loaf (of all people) showing some love for Iowa's finest.
You can check out video of Meat Loaf making the comparison above, while another clip of the singer giving a little extra love to Corey Taylor can be seen after the jump.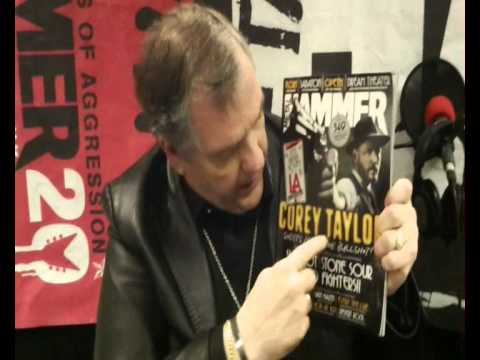 Tags: Corey Taylor, Meat Loaf, Scott Ian, Slipknot