Posted by Zach Shaw on Thu, Jun 7, 2012 at 12:14 pm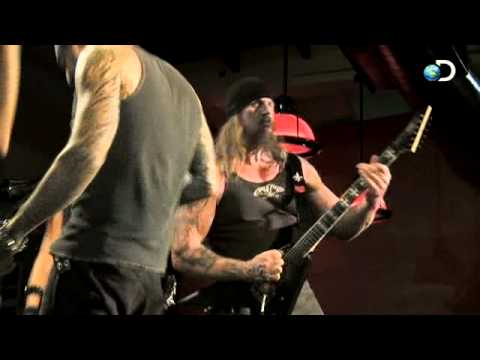 Since ex-Biohazard frontman Evan Seinfeld joined the fold, Attika7 have been keeping themselves busy leading up to the release of their debut album Blood Of My Enemies on July 31. And last Tuesday (June 5), the group made a special appearance on the Discovery Channel's motorcycle show The Devil's Ride. Attika7 performed for members of San Diego's Laffing Devils in this week's episode, and now a clip of that performance has made its way online.
You can watch Attika7 performing the song "Crackerman" on The Devil's Ride in the video above. And in addition to that, you can snag a free download of the song for a limited time online, as well as listen to another new track called "Devil's Daughter" over at Loudwire. Blood Of My Enemies will officially be released on July 31 via Rocket Science.
Tags: Attika7, Discovery Channel, Evan Seinfeld, Laffing Devils, Rocket Science