Posted by Zach Shaw on Wed, Nov 30, 2011 at 11:04 am
Metal Insider is extremely proud to announce that we'll be co-sponsoring Hail!Hornet's first ever U.S. tour. The Southern metal supergroup (featuring members of Weedeater, Buzzov*en, Sourvein, Alabama Thunderpussy, Birds Of Prey, and Parasytic), will be hitting the road starting in January with support on most dates coming from psychedelic sludge metal trio Zoroaster. Plus, each night of the tour will include a special screening of Rwake lead singer C.T.'s documentary on southern metal Slow Southern Steel.
Two awesome bands live AND a film? Talk about a metal tour you definitely don't want to miss! Hail!Hornet will kick things off on January 20 in Wilmington, NC, though Zoroaster will join the tour on January 23 in Atlanta (support for the first two shows will come from ASG, while Hail!Hornet will open for Corrosion Of Conformity in Asheville, NC). You can check out the complete rundown of dates for Hail!Hornet's first U.S. tour, as well as a trailer for Slow Southern Steel, after the jump.
1/20: Soapbox — Wilmington, NC (No Zoroaster but ASG instead)
1/21: Tremont Music Hall — Charlotte, NC (No Zoroaster but ASG instead)
1/22: Orange Peel — Asheville, NC (Corrosion of Conformity headlines, no Zoroaster)
1/23: The Earl — Atlanta, GA
1/24: The Muse — Nashville, TN
1/26: Market Street Cinema — Little Rock, AR
1/27: Hi-Tone Café — Memphis, TN
1/28: One Eyed Jacks — New Orleans, LA
1/29: Dirty Dog Bar — Austin, TX
2/1: Beaumont — Kansas City, MO
2/2: Turf Club — Saint Paul, MN
2/3: Reggie's Rock Club — Chicago, IL
2/4: Ruby Tuesday — Columbus, OH
2/6: Johnny Brenda's — Philadelphia, PA
2/7: Black Cat — Washington, DC
2/8: Europa — Brooklyn, NY
2/9: Strange Matter — Richmond, VA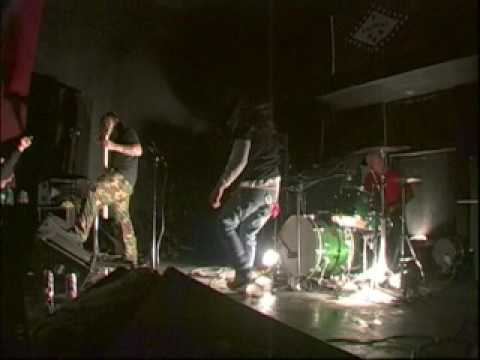 Tags: Alabama Thunderpussy, ASG, Birds of Prey, Buzzoven, C.T., Corrosion Of Conformity, Hail!Hornet, Parasytic, RWake, Slow Southern Steel, Sourvein, Weedeater, Zoroaster