Posted by Zach Shaw on Fri, Oct 12, 2012 at 9:45 am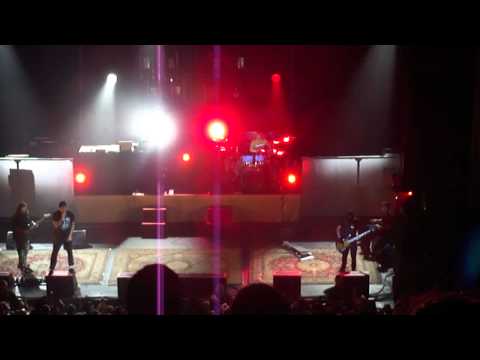 It's hard to believe that it's been roughly four years since the car accident that left bassist Chi Cheng in a semi-conscious state occurred. And though the Deftones have continued on with Quicksand's Sergio Vega on bass, Chi presence has sorely been missed. That's why it was an emotional moment for fans last Tuesday night (October 10) to see the Deftones performing with Chi's son, Gabe, on bass.
Gabe joined the Deftones' onstage at The Warfield in San Francisco to perform "Root." Fan filmed footage of Chi's son making his live debut has made its way online, and needless to say he held his own onstage. Watch for yourself in the clip above.
Tags: Chi Cheng, Deftones, Gabe Cheng