Posted by Bram Teitelman on Tue, May 31, 2011 at 3:17 pm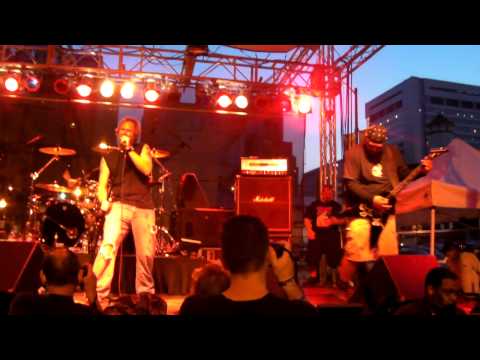 Among the many highlights of this year's Maryland Death Fest was the first live appearance of Exhorder since the untimely passing of their bassist, Frankie Sparcello, in March. With Jorge Caicedo (The Void, Built To Destroy) on bass, the band had a show that began with the one-two combo of "Death in Vain" and "Homicide," the first two tracks off their debut album, Slaughter in the Vatican.
Editor's Note: Metal Insider originally reported that this was the band's first show since Sparcello's death. We apologize for the error.
Tags: Exhorder, Frankie Sparcello, Jorge Caicedo