Posted by Zach Shaw on Wed, Mar 14, 2012 at 5:00 pm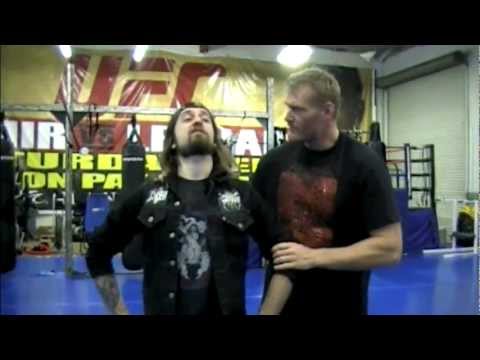 It's no secret that Municipal Waste/ Cannabis Corpse bassist Philip "Landphil" Hall is a big fan of pro wrestling. He even had his own column about wrestling at Metal Sucks. And as it turns out, MMA fighter and pro wrestler Josh Barnett is a fan of heavy metal. So who better to teach Landphil the art of professional fighting than the "Warmaster" himself?
Video of Landphil's training session with Barnett has made its way online. And not only does the bassist learn a few tricks in the ring, but also gets drummer Dave Witte in a choke hold. Watch Landphil and Barnett's training session for yourself in the clip above.