Posted by Zach Shaw on Mon, Jan 21, 2013 at 10:16 am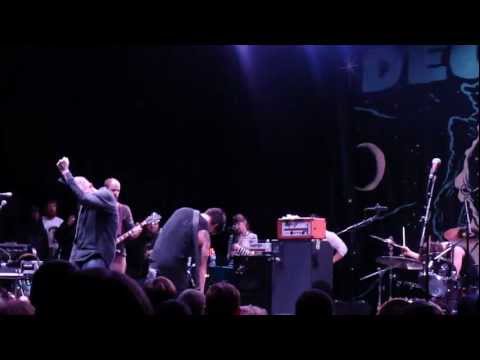 Decibel Magazine's 100th Issue Celebration Show last Saturday (January 19) in Philadelphia was special for many reasons. While we'll have a full recap of the evening shortly, we wanted to highlight one particular moment: Converge being joined onstage by Baroness' John Baizley.
In addition to introducing the band that evening, Baizley also joined Converge onstage to perform "Coral Blue" with them. Philadelphia has been Baizley's testing ground lately, as he played made his first post-bus accident appearance there a few weeks ago as a solo acoustic act, and last night (20) opening for Neurosis. Unsurprisingly, fan filmed footage of the special performance has already made its way online. Watch video of Converge and Baizley performing "Coral Blue" above, while Baizely's intro to the band's set can be seen after the jump.
Tags: Baroness, Converge, Decibel Magazine, John Baizley