Posted by Zach Shaw on Wed, May 23, 2012 at 6:09 pm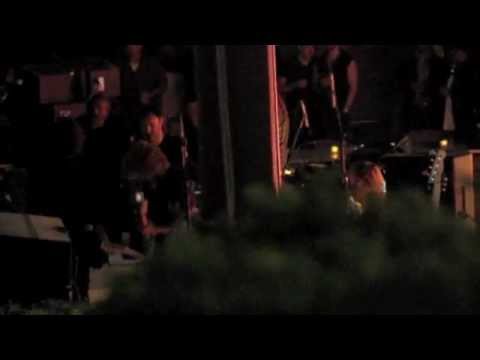 As you may already have known, the Foo Fighters performed with Mick Jagger during the season finale of Saturday Night Live this past weekend. And following the episode (which The Rolling Stone frontman hosted), Dave Grohl and company performed the after-show party under the alias "Chevy Metal." And in addition to performing Rolling Stones' hits with Jagger, the band also performed a handful of random covers with current and past SNL members. One such cover was Black Sabbath's "Fairies Wear Boots" with Mr. Macgruber himself, Will Forte.
And now fan filmed footage of said performance has made its way online. While Forte (who also has a small role in Rock Of Ages) does a solid job singing, the Foo Fighters' do a pretty damn good rendition of the Black Sabbath gem. So go ahead and watch the Foo Fighters and Will Forte performing "Fairies Wear Boots" in the video above. And in case you're curious as to what Dave Grohl's potential stand-up routine would be like, watch the web exclusive "Comedy Tour 3" skit after the jump.
[footage via mjohnson0529]
Tags: Black Sabbath, Dave Grohl, Foo Fighters, Mick Jagger, Saturday Night Live, The Rolling Stones, Will Forte