Posted by Zach Shaw on Fri, Sep 9, 2011 at 10:46 am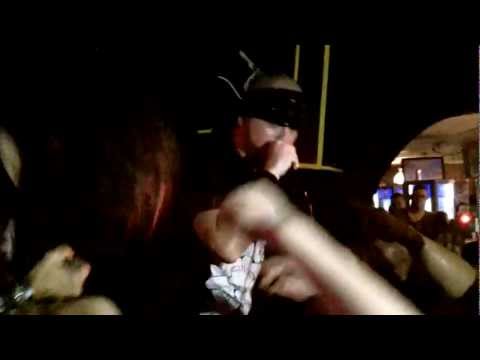 Last night (September 8), Jamey Jasta performed an intimate CD release show for his solo album Jasta at the Webster Underground in Hartford, CT. However, fans received an awesome surprise, as the Hatebreed/Kingdom Of Sorrow frontman was joined onstage by Lamb Of God's Randy Blythe. The two performed "Enslaved, Dead, Or Depraved," (the song on Jasta that Blythe appears on). Also in attendance (as seen in this picture posted on Facebook) was All That Remains singer Phil Labonte, who appears on the song "Something You Should Know".
Video of Blythe performing with Jasta can be seen above. Jasta currently will be performing two more shows this weekend in Arizona to promote his solo record, with Kanky Lora (Straight Line Stitch), Steve Gibb (ex-Black Label Society/Crowbar) and Charlie Bellmore (Kingdom Of Sorrow) making up his backing band. Check out details about these shows after the jump.
9/9 CPR Event Tent (Window Rock,AZ)
9/10 Firebird Raceway Red,White, & U-Fest (Chandler,AZ)
Tags: All That Remains, eOne Music, Hatebreed, Jamey Jasta, Kingdom of Sorrow, Lamb of God, Phil Labonte, Randy Blythe