Posted by Zach Shaw on Tue, Oct 30, 2012 at 3:35 pm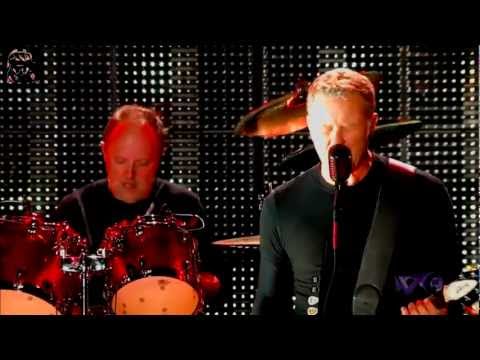 This past weekend, Metallica performed at the Voodoo Music Experience in New Orleans in place of Green Day. We'd consider that a nice trade off, but Metallica thought some in attendance might have been disappointed that Billie Joe Armstrong was in rehab instead of onstage. That's why they treated the crowd to a partial cover.
Before going into "Creeping Death," Metallica ran through the beginning of Green Day's big hit "American Idiot." "That's all we had time to learn," James Hetfield joked as to why they didn't perform the entire song. Gaging the crowd's reaction, they weren't too disappointed that it was only a partial cover. Watch for yourself, though, in the video above.
Tags: Billie Joe Armstrong, Green Day, James Hetfield, Metallica, Voodoo Music Experience