Posted by Zach Shaw on Thu, May 3, 2012 at 2:43 pm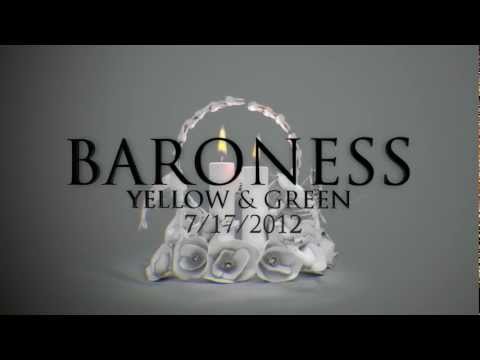 We've already seen fan filmed footage of Baroness performing new material live. And earlier today, the Savannah, GA sludge group released a teaser for their new double album Yellow & Green. Granted, the under a minute clip only features roughly thirty seconds of actual music, which may simply be an interlude to another song. But the video itself is rather trippy, with white teeth and shellfishes coming together to make a beautiful memorial.
The teaser hits the web just in time for pre-orders for Yellow & Green to kick off as well. Standard and deluxe editions (which features 28+ page hard covered book featuring frontman John Baizley's artwork) of the double album can now be pre-ordered via Relapse Records' website. And apparently the album's first single "Take My Bones Away," which Baroness have been performing live quite a bit lately, will officially premiere on May 14 via their website and YouTube account. In case you don't have the date circled on your calendar multiple times (like we do), Yellow & Green will be released on July 17.
Tags: Baroness, John Baizley, Relapse Records